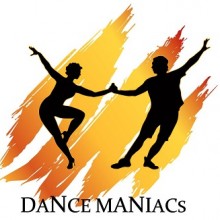 Beskrivelse af klubben
Dancing is to express yourself, have fun,meet new people & leave every-day problems!
We'd like to share our passion, knowledge and positive energy to built LA Community in Cph full of crazy&conscious dancers that know how to have fun rocking the floor!
We are Certified Dance Instructors from Poland with 10+ yr. dancing experience that loves dance.
We have 10+ yr experience in teaching sports
and sharing passion and knowledge with others.
Although our latin dance journey started 10 years ago, we have different dancing backgrounds (ballroom dancing, hip-hop). Together we created a project focused on positive energy, quality, openness and flow of knowledge.
We travel around the world
collecting moves & tricks to rock the floor during socials
We also constantly develop taking classes from the best (check our bio
) and during congresses abroad
. Read more about us below
JOIN US!
LET'S GET CRAZY ABOUT DANCING
AND LET'S BUILT LA COMMUNITY IN COPENHAGEN!
Instruktører og frivillige
Kasia, Dominik
By
København
Mail
Denne e-mail adresse bliver beskyttet mod spambots. Du skal have JavaScript aktiveret for at vise den.